Your Virtual Neurology Experience
Neuro2Go is a virtual visit with a board-certified Adult or Pediatric Neurologist to discuss a neurological condition. Same and next weekday encounters available.
---
3 Easy Steps
1. Request a virtual visit with a pediatric or adult neurologist.  2. A Neuro2Go representative will confirm your virtual visit.
3. A board-certified neurologist will contact you for your online discussion.
Schedule your Virtual Neurology Visit Today with One of Our Experts!
Neuro2Go is an on-demand, face-to-face chat with a board-certified neurologist to discuss a new neurologic concern affecting you or a loved one. Great for folks who have never been to the neurologist and need up-to-the-minute information. Are you worried about a family member with memory loss, a headache that won't go away, or any adult or pediatric neurologic condition? Our adult and pediatric neurologists will give you answers and provide next-step recommendations.
Neuro2Go is a division of First Choice Neurology -- the largest neurology practice in the United States.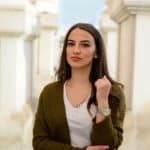 Cynthia Dunn
"I just love Dr. Gelblum! I have been seeing him for years, he has been the only doctor who has been able to help me with my neurological issues. His bedside manners are superb! He truly cares! Thank you Dr. Gelblum."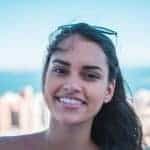 Kelly Gutierrez
"I have new-onset MS and I couldn't be happier to have had Dr. Herskowitz through it all. In the middle of a global pandemic, he was compassionate, caring, and attentive. He helped me a great deal during my stay at the hospital and shortly thereafter. If I could give 10 stars I would."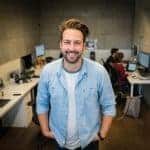 John Smith
"This lady knows her stuff. Excellent physician, highly respected, and extremely knowledgeable. The office is very organized and the staff is friendly. Honestly, she should be your First Choice when choosing a neurologist!!! Highly recommend Dr. Buczyner."
You understand that Neuro2Go provides limited access to a board-certified neurologist to discuss a specific neurologic condition. This differs from a traditional medical office visit where a patient is evaluated inclusive of a comprehensive medical history and physical examination, often followed by complex medical decision making. Within 24 hours of submitting your request for a Neuro2Go encounter, one of our schedulers will contact you to set up your request.
If you require emergency medical care, please contact 911 or proceed immediately to the nearest emergency medical facility.
Neuro2Go le provee a una persona acceso limitado a un neurólogo para discutir una afección neurológica específica. Esto difiere de una visita al consultorio médico tradicional en la que se evalúa a un paciente, que incluye un historial médico completo y un exámen físico, seguido a menudo de una toma de decisiones médicas complejas. Neuro2Go no crea ni reemplaza una relación de médico-paciente. Un programador se comunicará con usted en un lapso de 24 horas después de haber recibido su solicitud para facilitar una discusión de Neuro2Go.
Si usted necesita cuidado médico urgente, por favor llame al 911 o vaya al centro de emergencias más cercano.